Yearsley Moor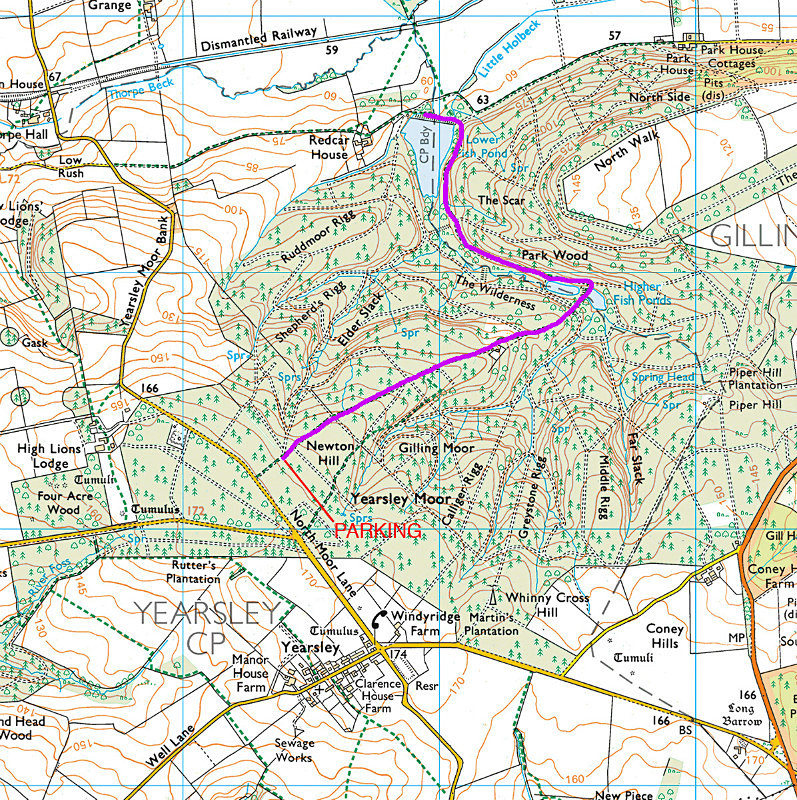 From York, take the B1363 (Haxby road) as far as Brandsby. In Brandsby, there is a left turning signed for Yearsley. Take this road straight through Yearsley and drive slowly along past the wood on your right. Take the turning on the right into the wood (blink and you'll miss it) and there is space to park several cars on the left.

Walk further along this track, through the gate and down the hill past the single house on your right and into the wood. Turn left down by chunky wooden seat and then take a right at the bottom of the hill past the first small lake which is now on your right. At the end of this path (look out here for the giant redwoods) turn left and follow it down through the wood to the second lake. The path takes you around the second lake.

I was there on a cold, frosty day in January and the frost was burning off in the sun and creating an atmospheric mist in the wood.