Nidd Gorge: from Knaresborough.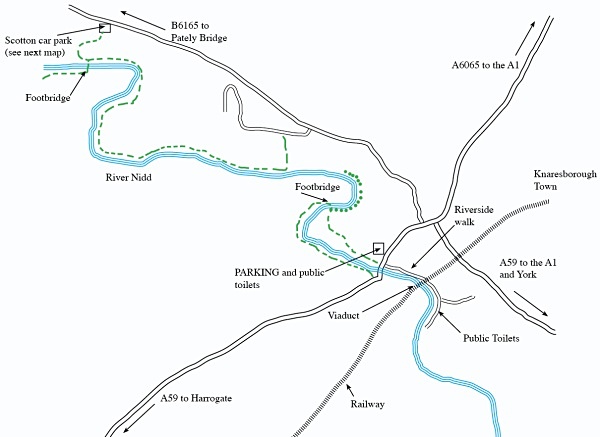 This is a beautiful walk by the River Nidd which runs through the old part of the town of Knaresborough and there enters a steep valley known as the Nidd Gorge. Public footpaths run along both sides of the river for much of the upstream direction in the Gorge. Park by the river near the Conyngham Hall gardens and walk from there in both directions. Upstream, you can walk by the river on both sides and downstream in Knaresborough itself, there is a charming riverside walk with riverside cafes and boating on the river. Walking up the hillside to the cliff top there are dramatic views over the Nidd and the ruin of Knaresborough castle.
To see a detailed OS map, click on this link (
http://www.streetmap.co.uk/map.srf?X=434070&Y=457560&A=Y&Z=115
) or use O.S map Explorer 27, Grid ref: SE351567. About 25 minutes from York along the main road A59. A 2-3 mile walk depending which paths you take.
Photographically, this is a short but varied walk with many interesting aspects and some dramatic views. Look out for: The viaducts; dramatic from many viewpoints. The lady with the ravens in the castle.
| | |
| --- | --- |
| | |