Howsham Bridge.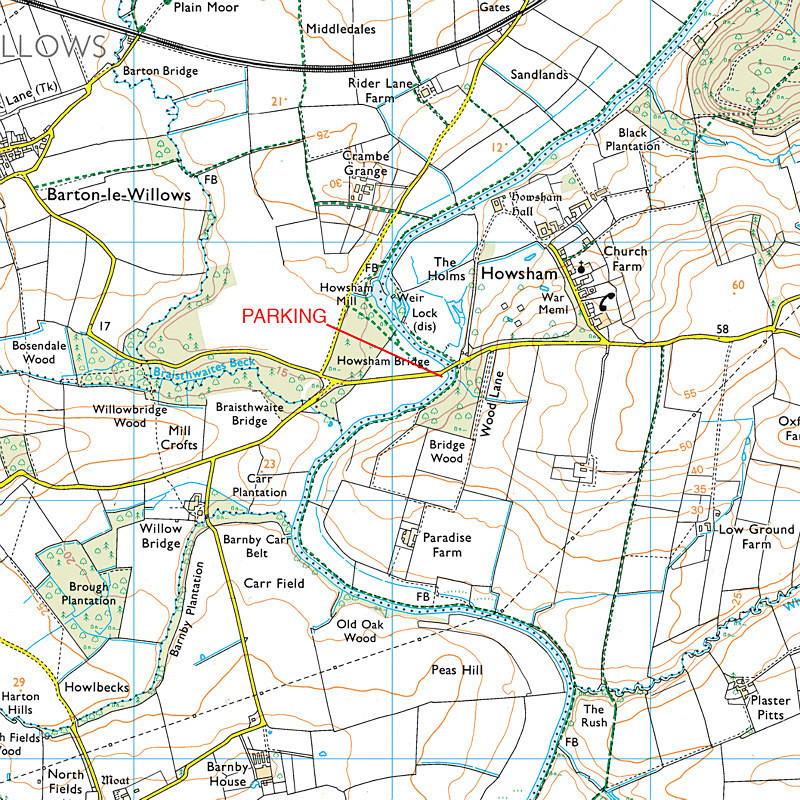 From York, follow the A64 for about 15 minutes and there are turnings on the right for Harton and Barton le Willows. Either of these roads will take you to Howsham. Just before Howsham there is parking on either side of the stone bridge crossing the river (marked in red on the map).

NB: There is also a particularly scenic drive if you go further along the A64 and take the turning at the top of the hill to Kirkham Priory. Follow this road down into the valley, over the railway, past the priory and along the valley through Westow. However, this route is a winding country road and you may need a SatNav to find Howsham.

Go through the gate by the bridge and down under the bridge to follow the path by the river for about 10 minutes to the beautiful old stone Howsham Mill. There is a lot to photograph here with river views, wild flowers, the mill and a lot of old ironwork by the mill. There is also a hide at a junction on the river where birds can be photographed.

After visiting the mill, go back along the river, under the bridge and follow the path along the river in the other direction. I walked along the meadow, by the river on a sunny winter afternoon. There are majestic old oak trees and some dead trees in the river which make interesting subjects. In winter, the sun sets over the length of the river.
| | |
| --- | --- |
| | |